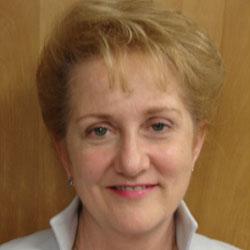 Patricia Tanquary, PhD
Chief Executive Officer,
Contra Costa Health Plan
Patricia Tanquary has been the chief executive officer (CEO) of the Contra Costa Health Plan since April 2007, directing and managing the activities of the plan. She, as part of the inter-divisional management team, assists in the planning, development and administration of the health programs and management activities of the Health Services Department and Contra Costa County.  Ms. Tanquary has been very involved with giving input into health care reform with the LHPC and Association for Community Affiliated Plans (ACAP) organizations.  
Ms. Tanquary served as the deputy executive director for the health plan from 2005–2007. 
Prior to being recruited to Contra Costa, Ms. Tanquary spent 18 years with Kaiser Permanente. She served as director of member services for Northern California and then as hospital and health plan administrator for Kaiser Hospital at San Rafael.
She became the continuing care leader for Kaiser at three Kaiser hospitals – Redwood City, Santa Clara, and San Jose – where she initiated case man­agement for high-risk populations, which included social work and nurse case managers in teams with geriatric nurse practitioners rounding in contracted skilled nursing facilities throughout the South Bay.
Ms. Tanquary then moved to manage Statewide Divisional Provider Contracting, which led to her becoming the director of national provider contracting for all Kaiser Regions.  Her team provided and managed national contracts that ac­counted for regional size and model variations.
Ms. Tanquary had previously been the associate administrator for French Hospital and Health Plan in San Francisco for five years assisting them in implementing one of the four first Medicare Risk Demonstration Projects by the Centers for Medicare and Medicaid Services.
She earlier spent four years teaching social work and health courses and managed the undergraduate social work internship program at San Diego State University.  This work included surveying the Foster Care Program in San Diego County
Ms. Tanquary has a Masters in Social Work from San Diego State University and both a Masters in Public Health Administration and a Doctorate in Social Welfare from U.C. Berkeley.