$77,000 for Local Student Scholarships
Latest Healthcare Workforce Investments from Health Plan of San Joaquin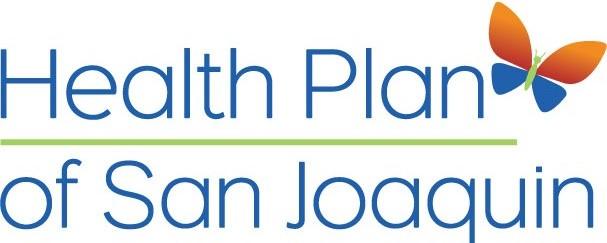 (French Camp, CA) – Health Plan of San Joaquin has announced an expansion of its annual Health Careers Scholarship Program (HCSP) for promising San Joaquin and Stanislaus county students to help develop the local healthcare workforce, including future doctors, nurses and pharmacists.
HPSJ CEO Michael Schrader said, "We believe that during this pandemic it is even more essential to offer tangible support and encouragement to nurture this next generation of healthcare professionals."
He noted that every student applicant meeting the basic requirements for HPSJ support is now receiving help for the 2020-2021 academic year. CEO Schrader said: "All student applicants were awarded a scholarship of either $3000 (HPSJ Health Careers Awardees) or $1,000 (HPSJ Extended Program Honorees), with 12 students receiving a $1,000 Continuing Education Scholarship."
The $77,000 in Health Careers Scholarships dedicated this school year supports 43 local students on their road to becoming health care professionals, including:
17 Health Careers Awardees ($3,000)
14 Extended Program Honorees ($1,000)
12 Continuing Education Scholars ($1,000)
HPSJ Chief Operating Officer Lizeth Granados said, "Beyond these important financial resources, the HPSJ Health Careers Awardees receiving the full $3,000 scholarship also have the benefit of a personal mentor from our professional HPSJ staff. Full scholarship recipients are invited to attend Quarterly Health Career Scholar Networking & Enrichment Virtual Mixer/Check-Ins." COO Granados, who is an HCSP mentor, said, "The HCSP mentors are eager to continue this extra service we started several years ago as part of our 11 year-old scholarships program."
HPSJ works with these seven schools and programs in San Joaquin County (Health Careers Academy High School/Stockton, San Joaquin Delta College, San Joaquin County Medical Society's Decision Medicine and University of the Pacific's Thomas J. Long School of Pharmacy & Health Sciences) and Stanislaus County (Grace Davis Health Careers Academy High School, California State University, Stanislaus and Modesto Junior College).
To find the complete list of 2020 honorees for each three levels of award – as well as their schools – go to https://www.hpsj.com/Awardees/.
Applications for the next Health Plan of San Joaquin Health Careers Scholars will be announced in early spring 2021.
About HPSJ
Health Plan of San Joaquin, a not-for-profit, public health plan, has been serving members and the community since 1996. Located in the heart of California's multicultural Central Valley, local HPSJ is the leading Medi-Cal managed care provider, serving over 91% of Medi-Cal recipients in San Joaquin County and over 67% in Stanislaus County. HPSJ offers a broad network of providers and works closely with doctors to develop programs and services to ensure quality health care for 350,000 members who are mostly working families and children, as well as seniors and disabled residents.
During this time of COVID-19 pandemic –
CEO Schrader says: "HPSJ staff are working safely, taking all precautions recommended by local and state public health authorities. In this way, we are still here for our members – providing information, access to health care, and support, for our providers – offering practical assistance as we remain open for business with no interruptions, and for our diverse, vulnerable community – where we continue our long-tradition of collaboration."
At www.hpsj.com/coronavirus/ Health Plan of San Joaquin offers reliable, health-related information and resources for help during this chaotic time.
Media Contact:
​Jill Center
Senior Communications Specialist
209.461.2372
jcenter@hpsj.com