Alameda Alliance for Health Commits $102,000 to Help Prevent and Reduce Influenza in the Community
Shoo the Flu program serves thousands of students and teachers in the Oakland area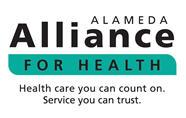 OAKLAND, CA – Alameda Alliance for Health (Alliance) made a $102,000 contribution to the Alameda County Public Health Department's Shoo the Flu program, which will allow them to continue to offer free flu vaccinations at local schools. The Shoo the Flu program reduces influenza in the community by providing free flu vaccinations, regardless of insurance to students and teachers, at elementary schools throughout the Oakland area.
Flu infections cause thousands of hospitalizations and deaths annually in the United States. As of late February, Alameda County has reported seven deaths in individuals under the age of 65, and hundreds of hospitalizations. Flu activity indicators are at the highest they have been this flu season in several years. During last year's 2016-17 flu season, there were 52 confirmed influenza ICU admissions in Alameda County, and this season's trends indicate there will likely be more.
"Providing flu vaccinations at schools is one of the best ways to protect families from the flu. The Alliance is proud to make this contribution that will help to keep Alameda County children and families healthy and reduce the risk of spreading the flu," said Alliance Chief Executive Officer Scott Coffin. "As we continue to strive to improve the quality of life for our members, I was happy to learn that over 11,100 Alliance members have benefited from Shoo the Flu since the inception of the program."
Over the last four years, Shoo the Flu has provided 37,465 vaccinations at Oakland area schools. This year, nearly 100 schools hosted Flu Vaccine Days and provided 8,815 vaccinations to students, teachers, and school staff, making Shoo the Flu one of the largest community-based flu vaccination programs. Additionally, about 40% of students who received vaccinations were uninsured or low-income.
The Shoo the Flu program is currently transitioning into a sustainable reimbursement model by partnering with major health insurers and organizations under the leadership of the Alameda County Public Health Department. The Alliance has stepped in to support Shoo the Flu with a contribution of $102,000, which is about one-third of the program's budget. This significant financial support, along with other funding sources, will help provide thousands of vaccinations to students and teachers for the upcoming flu season.
"This contribution from the Alliance speaks volumes to their commitment to the health and well-being of its members and the whole of the Alameda County community. Their generous support will facilitate protection from influenza for thousands of students and school staff, and supports an important service that many families may not otherwise be able to obtain in such a timely and convenient way," said Dr. Erica Pan, Alameda County Deputy Health Officer. "We are delighted that the Alliance has recognized the value of bringing flu vaccines directly to schools and we look forward to all of the disease prevention and possibilities that come with this partnership."
This year is among the worst flu seasons that Alameda County has seen over the last few years, making this program that much more essential. Programs such as Shoo the Flu have proven to help improve the quality of life for families by reducing missed school and work days for children and parents, and creating a healthier community. The Alliance's contribution will help the Alameda County Public Health Department stay prepared and ready to serve children and families during the upcoming flu season.
To learn more about the Shoo the Flu program, please visit www.shootheflu.org. To learn more about the Alliance, please visit us at www.alamedaalliance.org.
About Alameda Alliance for Health
Alameda Alliance for Health (Alliance) is a local, public, not-for-profit managed care health plan committed to making high quality health care services accessible and affordable to Alameda County residents. Established in 1996, the Alliance was created by and for Alameda County residents. The Alliance Board of Governors, leadership, staff, and provider network reflect the county's cultural and linguistic diversity. The Alliance provides health care coverage to more than 268,000 low-income children and adults through National Committee for Quality Assurance (NCQA) accredited Medi-Cal and Alliance Group Care programs.
About Alameda County Public Health Department
Covering 13 cities, including Alameda, Piedmont, Oakland, Hayward, Fremont, Dublin and Livermore, the Alameda County Public Health Department (ACPHD) provides programs and services to protect the health and safety of 1.6 million county residents. ACPHD includes assessments of the health status of residents, disease prevention and control, community mobilization and outreach, policy development, education, and assurance of access to quality medical and health care services. With more than 600 employees, ACPHD is made of public health doctors, epidemiologists, dentists, medical social workers, therapists, dietitians, health educators, and program managers in Health and Medical Services divisions. A key component of the ACPHD mission is seeking community involvement, including partnerships with grassroots and corporate entities, individuals and groups.
Media Contact:
Karina Rivera
(510) 373-5730
krivera@alamedaalliance.org