Alameda Alliance for Health Improves Quality Scores for the Second Year in a Row and Now Ranks Among the Higher Performing Health Plans in the State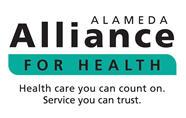 (Alameda, CA, January 4, 2018) - The California Department of Health Care Services (DHCS) recently published the Medi-Cal Managed Care Dashboard, which showed that Alameda Alliance for Health (Alliance) continued to expand on quality gains.
DHCS uses the Aggregate Quality Factor Score (AQFS) to rate the quality of Medi-Cal managed care plans throughout California, which includes Health Care Effectiveness Data and Information Set (HEDIS). HEDIS indicates performance on the quality of care and service, including access and availability of care, chronic condition management, prevention and screening, and overall healthcare utilization.
In 2015, the Alliance was one of the lowest performing health plans in the State of California, by committing to continuously improving the quality of care and customer service experience significant gains have been realized. In the last two years, the Alliance has increased the AQFS rating by 26% through its partnerships with local health care providers, and is now one of the higher performing health plans in California.
"Our relationships with our physicians and caregivers in the community have played a significant role in delivering quality care at the right time for our members," said Alliance CEO Scott Coffin. "This outcome demonstrates the level of care being delivered to our members in Alameda County and aligns with our greater vision to be the most valued health plan in California. Our shared success could not be accomplished without the hard work of our dedicated providers, and our loyal members. "
The Alliance will continue to build upon our strength in numbers to improve the quality of life and reach better health outcomes for our members, for years to come.
About Alameda Alliance for Health
Alameda Alliance for Health is a local, public, not-for-profit managed care health plan committed to making high-quality health care services accessible and affordable to Alameda County residents. Established in 1996, the Alliance was created by and for Alameda County residents. The Alliance Board of Governors, leadership, staff, and provider network reflect the county's cultural and linguistic diversity. The Alliance provides health care coverage to more than 268,000 low-income children and adults through National Committee for Quality Assurance (NCQA) accredited Medi-Cal and Alliance Group Care programs.
Media Contact:
Michelle Lewis
(510) 373-5607
mlewis@alamedaalliance.org
www.alamedaalliance.org