The Alliance provides COVID-19 booster incentive for members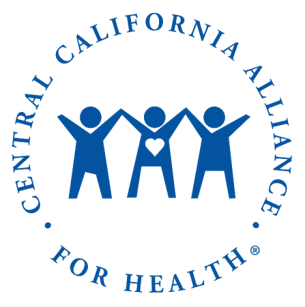 Scotts Valley, Calif., March 30, 2022 – Central California Alliance for Health (the Alliance), the Medi-Cal managed health care plan for residents of Monterey, Merced and Santa Cruz counties, is offering an incentive for members who get their COVID-19 booster shot. Eligible members can receive a $50 Target gift card.
This incentive program is open to all Alliance Medi-Cal members who are due to get their Pfizer, Moderna or Johnson & Johnson booster shot. Information about who should get a booster shot and when is available on the Centers for Disease Control and Prevention (CDC) website.
Members who receive their booster shot from March 1, 2022 through May 31, 2022 will be notified by mail that they are eligible to claim their gift card. This incentive program is open to Alliance Medi-Cal members only.
"It is becoming clear that as we look ahead, COVID-19 is here to stay," said Dr. Dale Bishop, chief medical officer at the Alliance. "And the most important precaution people can take to protect themselves is to get boosted. Booster shots have been shown to provide the best protection against serious illness or death from COVID-19."
To promote the incentive program and encourage members to get fully vaccinated, the Alliance is participating in several community pop-up vaccine clinics and is also running a media campaign with the theme "Stay one step ahead of COVID-19."
The Alliance encourages health care providers and community-based organizations to spread the word about this incentive program. More information is available at www.thealliance.health/booster.
For help finding a nearby location to get a booster shot, visit myturn.ca.gov.
About Central California Alliance for Health
Central California Alliance for Health (the Alliance) is a regional Medi-Cal managed care health plan, established in 1996 to improve access to health care for over 387,000 members in Merced, Monterey and Santa Cruz counties. Using the state's County Organized Health System (COHS) model, the Alliance delivers innovative community-based health care services by connecting members with providers that deliver timely services and care, focused on prevention, early detection and effective treatment. As an award-winning managed care health plan with a vision of "healthy people, healthy communities," the Alliance remains focused on efforts to improve access to quality health care for its members. For more information, visit www.thealliance.health.
Contact:
Linda Gorman
lgorman@ccah-alliance.org
(831) 236-0261