Health Plan Of San Joaquin (HPSJ) Publishes Community Report For 2020 –
Also Celebrates 25th Anniversary Serving Local Community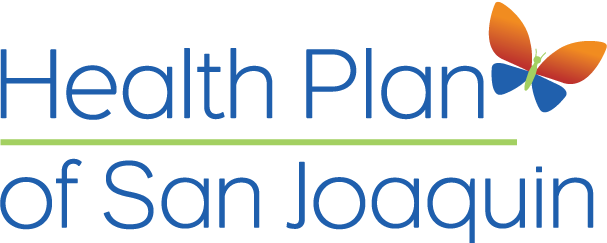 French Camp, California (June 17, 2021) – Health Plan of San Joaquin (HPSJ) this year marks its 25th anniversary while looking back in their newly released Community Report on another successful year of collaborating throughout the community to improve health.
As many in the Valley disproportionately suffered from the effects of the COVID-19 pandemic, HPSJ reaffirmed its devotion to local individuals and families. From the pandemic's outset, they scrambled to develop innovative programs and partnerships to aptly meet the emerging needs of HPSJ members, providers and local stakeholders.
HPSJ Chief Executive Officer Michael Schrader said: "Through these trying times, HPSJ takes pride in our ability to maintain and elevate our service. There remains much to be done to ensure resiliency beyond the pandemic. I am confident our efforts will continue to catalyze progress as we listen to our members' needs and respond with key initiatives on behalf of our community."
The online Community Report is at https://issuu.com/healthplanofsanjoaquin/docs/community-report-final_5.14.2021?fr=sZWQ2MDM2NjUwODg.
HPSJ members, providers and community are invited to also visit https://www.hpsj.com/25years/ to:
See the 25 Year Timeline
Take a walk through a rotation of photos – "HPSJ has a commitment to serving and reinvesting in our community. You will find us providing resources at health fairs, reading books to children at local schools, sponsoring community events, presenting at important health conferences, volunteering at COVID vaccination clinics and distributing masks and PPE to community residents. Many of our employees live and work in the Central Valley, utilizing the same health care resources as our members."
Learn more about HPSJ's COVID-19 initiatives and community partners
"Be Part of the Celebration" by signing HPSJ's Guest Book
Access the 2020 HPSJ Community Report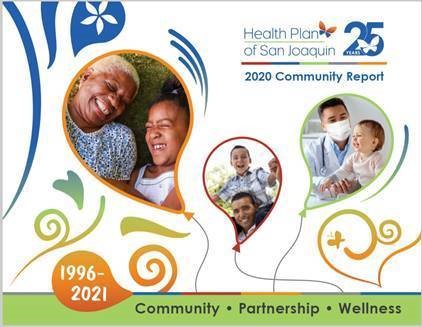 Media Contact:
Jill Center
jcenter@hpsj.com