Health Plan of San Joaquin (HPSJ) Welcomes New Chief Executive Officer
Bringing long experience as a California Nonprofit Medi-Cal Plan leader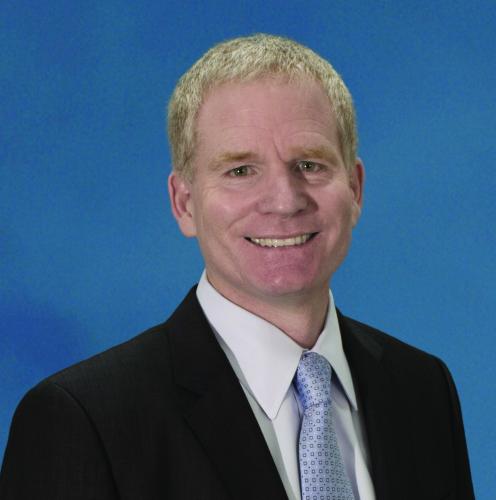 (French Camp, CA) – Health Plan of San Joaquin (HPSJ) has announced that Michael Schrader has joined the organization as chief executive officer. CEO Schrader has extensive managed care executive experience, including Medicaid (Medi-Cal in California) and Medicare for Dual Eligible Individuals (Special Needs Plan – SNP, and Cal MediConnect). He comes to HPSJ from CalOptima (Orange County, CA), where he served over seven years as chief executive officer at the publicly funded health care plan. While at CalOptima, he oversaw the doubling of membership under the Affordable Care Act Medicaid Expansion, multiple years of top Medi-Cal plan ratings for quality, and innovations such as creation of the first health plan-based PACE Center in California – an outlet that is part of the national Program of All-Inclusive Care for the Elderly.
Schrader said: "I look forward to collaborating with our members, providers, commission, and community organizations to ensure that Health Plan of San Joaquin, as a public agency, remains responsive to the health care needs of our diverse community,"
As he assumes leadership during the unprecedented COVID-19 pandemic, Schrader, who has a track record of supporting employee engagement and career development, said: "I appreciate coming to HPSJ where a well-positioned, dedicated staff is rising to the occasion – most of them working remotely and without missing a beat – to serve our members, providers, and community."
He has a deep, career-spanning commitment to nonprofit, high quality health care that expands access for vulnerable communities. Previously, Schrader was the chief operating officer at both Boston Medical Center (BMC) HealthNet Plan (a Medicaid program operating in Massachusetts and New Hampshire, with a commercial plan in New Hampshire) and CenCal Health, a Medi-Cal plan based in Santa Barbara.
A resident of Tracy, Schrader holds a B.S. in Aerospace Engineering from University of Arizona, and an M.B.A from University of California, Los Angeles. Before entering the health care field, he was an aerospace engineer at Vandenberg Air Force Base. He currently is chair of Local Health Plans of California; LHPC is a statewide association that represents all 16 local, nonprofit health plans (including HPSJ) that provide access to critical and comprehensive services for low-income populations enrolled in California's Medi-Cal program.
About HPSJ
Health Plan of San Joaquin, a not-for-profit, public health plan, has been serving members and the community since 1996. Located in the heart of California's multicultural Central Valley, local HPSJ is the leading Medi-Cal managed care provider, serving over 91% of Medi-Cal recipients in San Joaquin County and over 68% in Stanislaus County. HPSJ offers a broad network of providers and works closely with doctors to develop programs and services to ensure quality health care for almost 340,000 members who are mostly working families and children, as well as seniors and disabled residents.
Media Contact:
Jill Center
(209) 461-2372
jcenter@hpsj.com