Health Plan of San Mateo Appoints Patrick Curran as New CEO
Maya Altman retires after a distinguished 16-year tenure at the helm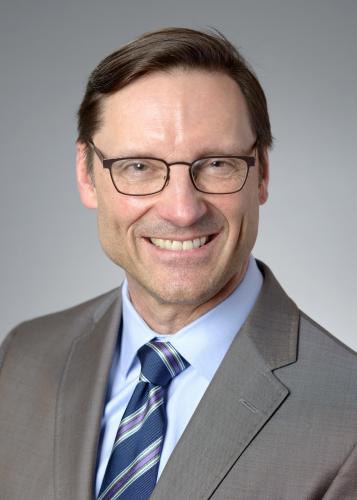 South San Francisco, CA (February 10, 2022) – The San Mateo Health Commission has announced that Patrick Curran will serve as Chief Executive Officer (CEO) of the Health Plan of San Mateo (HPSM). Curran will be succeeding Maya Altman, who led HPSM as CEO from 2005 until her retirement at the end of 2021. "The San Mateo Health Commission is unanimously supportive of Pat leading this organization into the future and can't express strongly enough our appreciation for Maya's leadership through the years," said Don Horsley, Health Commission Chair and member of the San Mateo County Board of Supervisors.
As CEO, Mr. Curran will be responsible for leading HPSM through the state's transformative California Advancing and Innovating Medi-Cal (CalAIM) program, while advancing HPSM's organizational vision: Healthy is for Everyone. Curran joined HPSM in July 2016 as the Deputy CEO, and has served as the Interim CEO since January 1, 2022. He brings over 25 years of healthcare leadership experience to this role. Prior to joining HPSM, Curran spent 13 years in executive leadership roles at CareOregon, a safety net health plan in Portland, Oregon. During his 3 years as CEO of CareOregon, he led the organization through Oregon's Medicaid transformation, the development of Coordinated Care Organizations (CCOs). Curran received his bachelor's degree from Santa Clara University and his master's degree in public health from San Diego State University.
During Maya Altman's 16-year tenure as HPSM's CEO, she was a prominent advocate for integrating care, benefitting HPSM members and the broader community. HPSM was the first health plan to integrate California Children's Services (CCS) and dental services, as well as establish innovative programs such as the Community Care Settings Program (CCSP), which connects medically complex members with home and community-based services. Altman is also a leader in state and federal policy development for dually eligible (Medicare and Medicaid) individuals, and was appointed to the Master Plan for Aging Stakeholder Advisory Committee. Learn more about Ms. Altman's achievements as HPSM's CEO.
About Health Plan of San Mateo
Health Plan of San Mateo is a local, non-profit County Organized Health System (COHS) founded in 1987. HPSM's mission is to ensure that San Mateo County's vulnerable and underserved residents have access to high-quality care, services and supports so they can live the healthiest lives possible. With more than 150,000 members or participants, HPSM serves all of the County's Medi-Cal eligible residents, nearly 9,000 members eligible for both Medicare and Medi-Cal, as well as families, seniors, persons with disabilities and children with complex medical conditions. HPSM also sponsors special programs that address the complex social issues that some eligible members face – from home-based health care to assistance navigating affordable housing. Learn more at www.hpsm.org.