Republicans put Obamacare Back on Rollercoaster
Jeopardizing Many in our Region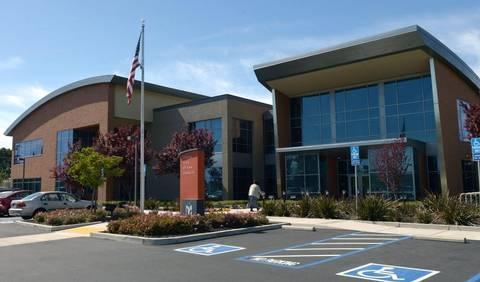 The "will they" or "won't they" Congressional rollercoaster of repealing and replacing the Affordable Care Act is once again in motion. Republicans have scheduled a vote on repeal on Thursday, signaling they have the votes to pass it.
But let's be clear: For all the amendments rumored to be added for this or that constituency, the basics remain the same. Remaining in the Republican plan are serious cuts to Medicaid, what we in California call Medi-Cal.
Nearly 50 percent of the residents in our counties are covered by Medi-Cal. That's over 300,000 San Joaquin County residents and nearly 250,000 in Stanislaus County. Let that sink in. Nearly one in two people in your county is a Medi-Cal enrollee. If it's not you, it's your neighbor or your child's best friend, or your co-worker's elderly parents.
They each rely on Medi-Cal coverage and have access to health services which could either be severely cut or eliminated entirely under the Congressional proposals. If covered benefits are cut, it will be back to the days of untreated sickness and unmanaged chronic conditions, as well as reliance on emergency rooms.
Under the revived American Health Care Act, cuts to Medicare stem from two major changes through a "per capita cap" or "block grant" which effectively phases out funding for the Medicaid expansion that makes Obamacare possible in many states. Here are some of the proposed cuts to Medicaid, by the numbers:
▪ The Congressional Budget Office estimates $839 billion in cuts over 10 years;
▪ 14 million low-income and blue-collar working Americans will lose coverage;
▪ California's estimated losses will be nearly $6 billion in 2020, growing to over $24 billion;
▪ 4.1 million Californians enrolled in the Medicaid expansion could lose their coverage;
▪ Loss of over $900 million in San Joaquin and Stanislaus counties, according to a study by the UC Berkeley Labor Center.
By significantly reducing federal funding and shifting costs to the states, these proposals would force all states – including California – to make painful cuts. The choices would be stark: Either kick people off Medicaid, or cut the medical benefits offered, or take massive amounts of money from other parts of already stretched state budgets for years to come.
Cascading impacts from the cuts at the heart of this plan put forward by Rep. Paul Ryan and supported by President Trump would not just devastate pregnant moms, and families caring for an autistic child, and seniors accessing care. By putting less federal money into our local economy for medically needed services and preventative health programs, there would be less funding for health-care workers.
That, in turn, will translate into fewer hospitals and clinics able to treat patients – all patients, not just those covered by Obamacare.
This all adds up to impacts on the local economy because health care keeps workers healthy and the health-care spending itself has significant economic effects that ripple throughout our community.
There is consensus the ACA can be improved. But, from what any of us can see contained in the legislative package now moving forward again in Washington, this is not that reform. The apparent rush to produce a bill (any bill) is so precipitous, the responses of our two local Congressmen – Republican Jeff Denham and Democrat Jerry McNerney – have been clear and refreshingly bipartisan. They have looked at the numbers of people who would be hurt and both have announced that, in its current form, their vote is "No."
As a public, not-for-profit community health plan, Health Plan of San Joaquin applauds their continued support of our region's most vulnerable, along with the continuing support for the federal and matching state revenues that support the health infrastructure and economic viability we all rely on.
Amy Shin is CEO of Health Plan of San Joaquin which serves over 345,000 citizens in both Stanislaus and San Joaquin counties. She wrote this for The Modesto Bee.