San Joaquin County Health Commission appoints Lizeth Granados as Chief Executive Officer of Health Plan of San Joaquin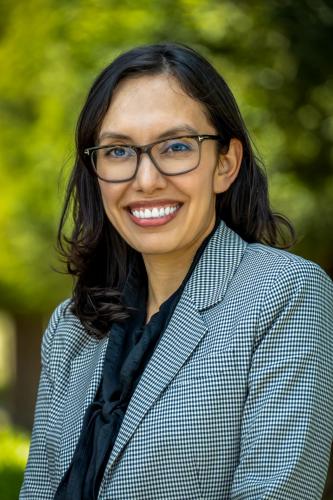 (French Camp, CA) Health Plan of San Joaquin (HPSJ) has announced that Lizeth Granados has been appointed as its new chief executive officer (CEO). Granados brings over 15 years of leadership experience in managed care settings, including those providing Medi-Cal, Medicare D-SNP, Medicare Advantage and commercial products.
Serving as HPSJ's chief operations officer since 2020, Granados has achieved efficiencies in operational areas, implemented many of CalAIM's transformational initiatives, and promoted HPSJ's geographic and enrollment growth through market expansion to new counties.
Prior to HPSJ, Granados provided operations and provider network leadership at CalOptima and Optum/HealthCare Partners both in Orange County, where she was responsible for strategic implementation of the Medicare Advantage product, with proven results in membership growth and retention. Granados also led local implementation of California's innovative Whole Child Model Program, Health Homes Program, and Proposition 56 initiatives.
In her new role, Granados will focus on HPSJ's strategic initiatives to address the changing dynamics within the Medi-Cal Managed Care landscape as well as lead HPSJ's development of a D-SNP product and geographic expansion of Medi-Cal.
According to Greg Diederich, chair of the San Joaquin Health Commission, HPSJ's governing authority, "Lizeth establishes trust and builds effective partnerships with staff and external stakeholders. She will ensure that HPSJ continues to support our provider partners and is well-positioned to achieve growth and quality improvements for our members."
Granados, who holds a master's degree in sociology and a bachelor's degree in political science, has dedicated her professional career to improving public health. A native Californian, Granados balances her work life with hiking adventures where she enjoys treks through the mountains and along the coast.