Santa Clara Family Health Plan Names Christine Tomcala as Next CEO and Jonathan Tamayo as CIO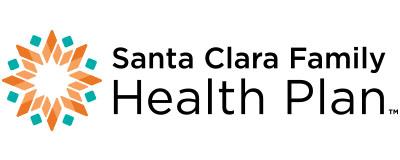 Campbell, CA – May 6, 2015 – The Governing Board of Santa Clara Family Health Plan (SCFHP) unanimously voted to appoint Christine Tomcala to the position of Chief Executive Officer and Jonathan Tamayo to the position of Chief Information Officer.
Ms. Tomcala, who currently serves as CEO of Soundpath Health, a Medicare Advantage health plan in the state of Washington, will become the third CEO since SCFHP was founded in 1997. Ms. Tomcala succeeds Elizabeth Darrow, who has served as CEO since 2009, and last summer announced her intention to step down. Ms. Tomcala will join SCFHP July 20, 2015.
"Our nationwide search for a leader who will keep the needs of our members as top priority while navigating the rapidly changing healthcare landscape fortunately led us to Ms. Tomcala," said Michele Lew, president and CEO of Asian Americans for Community Involvement and chair of the SCFHP Governing Board. "The Governing Board believes Ms. Tomcala will provide the leadership and expertise required for SCFHP to build upon the significant growth the organization has experienced with the expansion of Medi-Cal and the implementation of the Coordinated Care Initiative."
Ms. Tomcala brings to SCFHP, Santa Clara County's local safety net health plan, more than 30 years of experience in Medicaid and Medicare managed care with an emphasis in operations and government programs. At Soundpath Health since 2010, Ms. Tomcala developed strategic direction that grew membership, expanded service area, and strengthened infrastructure, policies and compliance programs. Prior to that, Ms. Tomcala was vice president of government programs and member services at HealthPlus of Michigan where she led its Medicaid and Medicare product lines for ten years. She held additional roles at HealthPlus of Michigan in marketing, product development, and provider operations.
"I want to thank SCFHP's Governing Board for their confidence in giving me the opportunity to lead a talented, committed group of people dedicated to SCFHP's mission," said Christine Tomcala. "SCFHP is clearly a vital component of Santa Clara County's safety net and I look forward to working in collaboration with SCFHP providers and the local community to ensure SCFHP continues to deliver quality, accessible care to all SCFHP members."
Ms. Tomcala holds an MBA and a bachelor's degree in healthcare administration/business administration from the University of Michigan. She earned certification as a managed care executive in the AHIP Executive Leadership Fellowship Program through Northwestern University Kellogg School of Management.
Jonathan Tamayo will join SCFHP as Chief Information Officer on June 15, 2015. As CIO of Community Health Group (CHG) in San Diego, California for the past 17 years, Mr. Tamayo has been responsible for technical support, system configuration, enrollment, encounters, Electronic Data Interchange (EDI) and new technologies.
"Technology is one of the crucial building blocks to the continued growth of SCFHP, with requirements rapidly evolving," said Michele Lew. "We are thrilled to bring Mr. Tamayo on board to lead our information systems group, knowing that his experience managing growth and multiple systems conversions will be invaluable as SCFHP moves forward with implementation of QNXT and ICD-10."
Mr. Tamayo's extensive experience in healthcare includes support and configuration for multiple lines of business, including Medi-Cal, Medicare, and Cal MediConnect. Prior to working for CHG, Mr. Tamayo was manager of information systems at San Ysidro Clinic in San Ysidro, California for two years and senior business analyst at PacifiCare in Cypress, California for eight years. He received his bachelor's degree from the University of California, San Diego and has completed additional studies in healthcare leadership.
"SCFHP has done significant work already to launch the Cal MediConnect program and prepare for ICD-10 implementation," said Jonathan Tamayo. "I am excited to support SCFHP in achieving its strategic initiatives and in reaching new milestones for customer service, quality, compliance, and efficiency."
SCFHP looks forward to welcoming Ms. Tomcala and Mr. Tamayo, two talented industry experts who will continue to strengthen an organization that has thrived under the leadership of Elizabeth Darrow. "The Governing Board would like to thank outgoing CEO Elizabeth Darrow for her transformational leadership of the health plan over the last six years," said Michele Lew, Governing Board chair. "Ms. Darrow expertly navigated SCFHP through substantial changes while always keeping us focused on our health plan members, and we wish her continued success in her future endeavors."
Contact:
Laura Watkins
Director, Marketing & Business Development
lwatkins@scfhp.com
210 East Hacienda Ave.
Campbell, CA 95008
About Santa Clara Family Health Plan
Santa Clara Family Health Plan (SCFHP) is a local, public not-for-profit public health plan that provides high-quality health coverage to residents of Santa Clara County. Through a dedicated partnership with an expansive network of doctors and medical professionals, SCFHP acts as a bridge between the health care system and those who do not have access to, or cannot afford health care. SCFHP is the local plan for Medi-Cal, Cal MediConnect, and Healthy Kids in Santa Clara County (Medi-Cal and Cal MediConnect are public insurance programs; Healthy Kids is a locally funded insurance program).
SCFHP began in 1997 and is now proud to provide services to over 243,000 members, partnering with more than 4200 providers. Through devotion to outstanding service and care for the community, SCFHP is committed to providing quality, affordable health insurance to the underserved in Santa Clara County's diverse population. For more information, go to www.scfhp.com.