Santa Clara Family Health Plan Recognized as a Top Call Center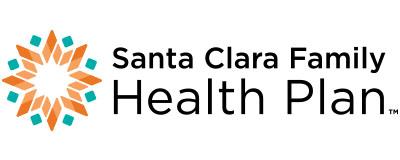 Santa Clara Family Health Plan (SCFHP) announced today that its call center has been recognized by BenchmarkPortal as one of the top 100 small call centers in North America. As the local safety net health plan serving Santa Clara County residents, SCFHP's call center is a cornerstone of the organization and the primary point of contact for members and providers.
"We have a dedicated call center team whose standard of excellence and dedication to our members and providers elevates the entire organization," said Pat McClelland, VP of Member Operations for SCFHP. "Recognition by industry leaders such as Benchmark Portal validates the team's efforts and highlights our commitment to providing excellent customer service to our members and providers."
The BenchmarkPortal Top 100 is based entirely on statistical comparison, identifying centers that are achieving superior results in both financial and qualitative terms. Performance data collected from the SCFHP call center was evaluated against Benchmark Portal's objective and quantitative criteria in areas such as operational efficiency, service-level standards, customer satisfaction and employee training. "BenchmarkPortal's Top 100 Award places a contact center among the best in the industry in terms of both quality of service and cost efficiency," said Bruce Belfiore, BenchmarkPortal CEO. "Key metrics are benchmarked against the largest database in the world of contact center metrics, so the award process is based strictly on actual performance. Recipients of the Top 100 Award have demonstrated, on a very objective basis, that they provide superior service and financial performance as compared with their peers."
"Our call center representatives are committed to providing outstanding service to all members and providers calling SCFHP," said Elizabeth Darrow, CEO of SCFHP. "We congratulate them on this recognition of their accomplishments."
Contact:
Laura Watkins
Director, Marketing & Business Development
lwatkins@scfhp.com
210 East Hacienda Ave.
Campbell, CA 95008
About Santa Clara Family Health Plan
Santa Clara Family Health Plan (SCFHP) is a local, public, not-for-profit health plan that provides high-quality health coverage to residents of Santa Clara County. Through a dedicated partnership with an expansive network of doctors and medical professionals, SCFHP acts as a bridge between the health care system and those who do not have access to, or cannot afford health care. SCFHP is the local plan for Medi-Cal and Healthy Kids in Santa Clara County (Medi-Cal is a public insurance program and Healthy Kids is a locally funded insurance program).
SCFHP began in 1997 and is now proud to provide services to over 179,000 members. Through devotion to outstanding service and care for the community, SCFHP is committed to providing quality, affordable health insurance to the underserved in Santa Clara County's diverse population. For more information, go to www.scfhp.com.
About BenchmarkPortal
BenchmarkPortal's founders pioneered the first contact center benchmarking study in 1995. Now custodian of the largest database of contact center metrics in the world, BenchmarkPortal is a leader in certification, training, consulting and research for the customer contact industry. Its team of professionals has gained international recognition for expertise and innovation in best practices. BenchmarkPortal's mission is to help management optimize the performance of their center in terms of both cost and quality, encourage customer loyalty and build enterprise value.