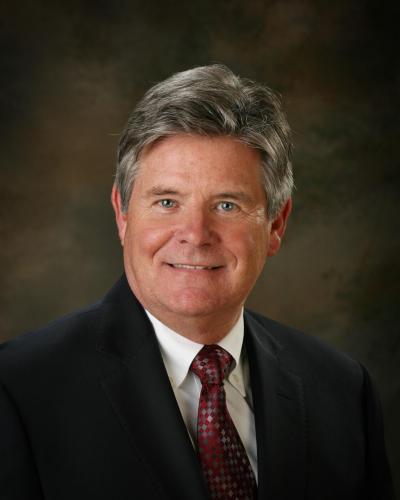 Douglas A. Hayward
Chief Executive Officer,
Kern Health Systems
Mr. Hayward is a senior managed care executive with many years of experience having been responsible for several successful managed care business developments. As a senior executive Mr. Hayward served as:
Chief executive officer (CEO) and chief operating officer of WellCare of Connecticut (statewide Commercial, Medicaid and Medicare Health Plan)
President and CEO of InvestCare Inc. (Consulted with National and International corporations on strategic planning, product development, marketing and sales; New York, Illinois, Washington D.C. and Connecticut)
President and CEO of M.D. Health Plan of Connecticut (Commercial, Medicaid, Medicare and Workers Comp HMO serving all of Connecticut)
Executive vice president with IPM Health Plan in California (Commercial HMO serving N. California)
Executive director, Solano Coalition for Better Health (a health care coalition addressing health disparities and health care access needs for low income populations)
Mr. Hayward possesses considerable expertise in business startups, executive team leadership, network development, contract negotiations, capital development, strategic planning and new product initiatives. He has created unique benefit plans and applied management techniques to such markets as consumer driven health plans, worker compensation programs and government-sponsored programs such as Medicaid and Medicare.
He has consulted with managed care companies, physician group organizations and hospitals. He has participated on for profit and non profit corporate boards and lectured through out the country on innovative insurance products and managed care program concepts and applications.
Mr. Hayward is a Fellow in the National HMO Management Fellowship Program, Georgetown University, (1980). Previous to that, he received his Masters in Health Services Administration (1976) and Bachelors Degree in Urban Management & Planning (1973) from the University of Michigan.
Mr. Hayward's managed care government program leadership experience and history of involvement with community based health care. Specifically, this includes:
12 years of experience heading Medicaid health maintenance organizations (Preferred Health Plan and MD Health Plan)
5 years of consulting with managed care clients on Medicaid and Medicare projects in MD, CT, OH, NY and ND
4 years in community health center management (Boston, Ma) mostly serving Medicaid and Medicare beneficiaries
Public health education