Managed Care 101: Quality Requirements in Medi-Cal Managed Care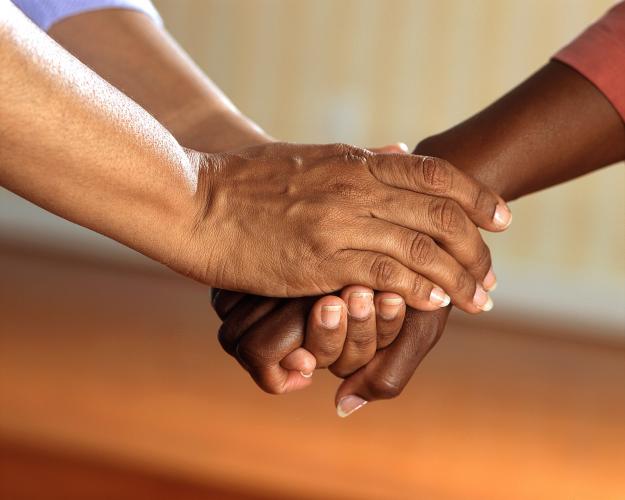 The Medi-Cal managed care program currently covers approximately 10.6 million Californians, an increase of more than four million since 2013. This dramatic growth in a relatively short period of time – combined with provider shortages, diverse member demographics and vast geographic and market variations across California – makes quality improvement a complicated and significant undertaking. Nevertheless, care quality is a top priority for policy makers, health plans, and consumers. As it should be.
Local health plans have higher quality scores than their commercial health plan competitors in 85% of the counties they serve.

Source: DHCS Managed Care Performance Dashboard
Managed care quality improvement is a continuous process of setting priorities, measuring outcomes, assessing causes of suboptimal performance, and setting interventions to improve performance. It requires active involvement from all stakeholders – health plan employees across all operational areas, the plan's governing board, network providers, regulators, and consumers. There are significant social and systemic obstacles plans must work with and overcome to improve outcomes for Medi-Cal managed care beneficiaries. But doing so is a fundamental plan responsibility.
All Medi-Cal managed care plans must maintain a comprehensive "Quality Improvement System" (QIS) as a framework for their quality improvement activities. The QIS is the enterprise-wide system for continuously monitoring, reporting and addressing whether the quality of care being delivered to plan members meets state and federal regulatory and contractual requirements. Benchmarks are available for many quality measures giving a positive target to head for with the quality efforts.
Key aspects of the QIS and related activities are:
Maintaining a Quality Improvement Committee
All managed care plans must have a Quality Improvement Committee (QIC) to provide direction, clinical expertise, process, and structured governance to the plan's overarching QIS activities. The QIC, which meets quarterly at a minimum, is overseen by the plan's Chief Medical Officer (or other physician designee) and comprised of physicians from the plan network, particularly those who provide care to seniors and persons with disabilities and chronic conditions. The QIC plays a critical role in ensuring quality activities are driven by clinical appropriateness and continuously works to enhance and improve the quality of care and services provided to members. The QIC's activities, findings and recommendations are reported to a plan's governing board, in writing, on a scheduled basis. For local health plans, these records are publicly available.
Adhering to DHCS's Overall Quality Strategy
Since 2004, the California Department of Health Care Services (DHCS) has maintained a written Managed Care Quality Strategy (Quality Strategy) for continuously assessing and improving the quality of services their contracting health plans deliver. The Quality Strategy sets program-level priorities based on feedback, documented performance gaps, and areas with greatest potential to improve the health of the most managed care beneficiaries. For 2018, plans must improve performance and outcomes in:
chronic disease management (diabetes and hypertension);
maternal/child health (postpartum care and immunizations for 2-year-olds);
tobacco cessation;
identifying and reducing health disparities; and
reducing opioid misuse and overuse.
For 2017, all DHCS Managed Care Quality awards were presented to local health plans for their outstanding overall performance, greatest improvement, and innovation.

Source: Medi-Cal Managed Care Quality Awards
Additional detail on these priority areas is available here.
Going forward, as required by federal law, DHCS will issue a broader Quality Strategy Report (QSR), to set quality priorities across all managed care delivery systems (eg., mental health plans, drug Medi-Cal, etc.,) and to capture and record significant changes within a twelve-month period.
Meeting Quality Performance Standards
Each year, DHCS selects and requires managed care plans to meet and report on specific clinical measures known as an External Accountability Set (EAS). The EAS (available here) is a set of quality metrics consisting of a combination of 17 Health Effectiveness Data Information Set (HEDIS) and non-HEDIS measures. An external quality review organization (EQRO) audits and reports on health plans' performance across the EAS measures. Generally, managed care plans must perform at least as well as the national Medicaid 25th percentile. DHCS requires plans to implement a proactive and continuous Plan-Do-Study-Act (PDSA) approach for each clinical measure that falls below the minimum performance level. However, a plan that has numerous measures below minimum performance can be placed on a corrective action plan (CAP). Plans' performance is reported quarterly in DHCS's Medi-Cal Managed Care Performance Dashboard available here.
Undertaking Performance Improvement Projects
In addition to meeting and reporting on the EAS measures, DHCS requires plans to conduct and/or participate in two annual Performance Improvement Projects (PIPs). Plans must select one PIP focused on a statistically significant health disparity. For the second PIP, plans must select an area with demonstrated need for improvement.
Participating in Consumer Satisfaction Surveys
Plans are also required to participate in the EQRO-conducted consumer satisfaction surveys of their members. These surveys, the Consumer Assessment of Health Care Providers and Systems (CAHPS®), are conducted and reported every three years and assess how satisfied the plan's members are with getting care, with the plan's written materials, their doctor, customer service and other key areas of performance. DHCS posts CAHPS® reports here.
The above are key elements of a plan's QIS; they are not, however, the only tools for ensuring and measuring whether a managed care plan is meeting its performance obligations. Network adequacy, timely access, provider complaints, grievance and appeals trending reports are also critical to providing a comprehensive view into how a plan is performing across all service and performance domains — which all impact clinical outcomes. Managed care plans operate under a structured system of well established regulatory requirements, performance obligations, reporting and transparency to ensure – and demonstrate – that timely, accessible, and quality care is being provided for over 80% of California's Medi-Cal beneficiaries.