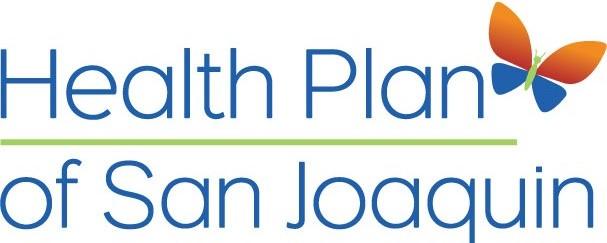 Health Plan of San Joaquin
Health Plan of San Joaquin (HPSJ) is a publicly sponsored, not-for-profit health plan. Licensed as a Health Maintenance Organization (HMO) under the State of California Knox-Keene Act, HPSJ contracts with the Department of Health Care Services (DHCS) to arrange and coordinate care for Medi-Cal program participants in California's Northern Central Valley.  Initially developed in 1996 to serve San Joaquin County residents, HPSJ expanded its services to additional counties in 2006 (becoming the first Local Initiative in California to achieve a Service Area Expansion), and in 2013 became the Local Initiative for Stanislaus County.  In addition to its HMO products, under licensing of the Department of Insurance and doing business as San Joaquin Health Administrators, the organization serves as a third party administrator for San Joaquin County's self-funded health benefits program for employees. 
Serving
San Joaquin and Stanislaus Counties
Including the cities and communities of:   Acampo, Ceres, French Camp, Galt, Hughson, Linden, Lockeford, Lodi, Manteca, Modesto, Oakdale, Patterson, Ripon, Salida, Stockton, Thornton, Tracy, and Turlock.  
Health Plan of San Joaquin
7751 South Manthey Road
French Camp, CA 95231