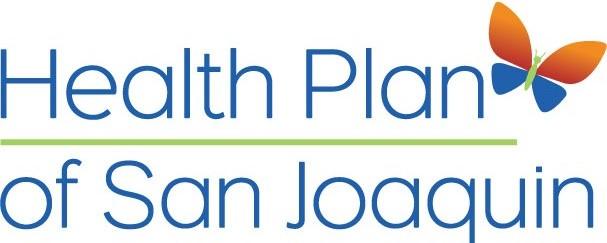 Health Plan of San Joaquin
Health Plan of San Joaquin (HPSJ) is the major, not-for-profit, public health plan in San Joaquin and Stanislaus counties. Licensed as a Health Maintenance Organization (HMO) under the State of California Knox-Keene Act, HPSJ contracts with the Department of Health Care Services (DHCS) to arrange and coordinate care for Medi-Cal program participants in California's Northern Central Valley. Initially developed in 1996 to serve San Joaquin County residents, HPSJ expanded its services to additional counties in 2006 (becoming the first Local Initiative in California to achieve a Service Area Expansion). In 2013 HPSJ became the Local Initiative for Stanislaus County.
Since its founding HPSJ has focused on its commitment to community building, one of its core strengths. Central Valley community building became essential in the Great Recession's wake. As the Northern Central Valley takes longer than much of California to recover, the region's local health status remains impacted. But, HPSJ is well positioned to leverage limited resources – and unlimited local relationships – to go above and beyond, from convening an opioids collaboration, to pioneering local palliative care partnerships.
Serving
San Joaquin and Stanislaus Counties
Including the cities and communities of: Acampo, Ceres, French Camp, Galt, Hughson, Linden, Lockeford, Lodi, Manteca, Modesto, Oakdale, Patterson, Ripon, Salida, Stockton, Thornton, Tracy, and Turlock.
Health Plan of San Joaquin
7751 South Manthey Road
French Camp, CA 95231