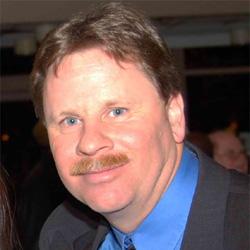 John Grgurina, Jr.
Chief Executive Officer,
San Francisco Health Plan
John F. Grgurina, Jr. is chief executive officer of San Francisco Health Plan (SFHP). Prior to leading SFHP, Mr. Grgurina was a senior health policy consultant working full-time as part of The Institute for Health Policy Solutions technical advisor team serving the California Executive and Legislative branches on the design of market reforms and purchasing pools/exchanges in their comprehensive health care reform proposals.
Mr. Grgurina was also the president of PacAdvantage, the nation's largest nonprofit small employer purchasing pool/exchange; chief deputy director/lead negotiator of the Managed Risk Medical Insurance Board (MRMIB), a California state agency with the mission of reducing the number of Californians without health coverage. Mr. Grgurina was part of the design team in the creation of the Healthy Families and Health Insurance Plan of California (HIPC) purchasing pools. He holds a B.A. from the University of California, Los Angeles and an M.P.A from California State University, East Bay.