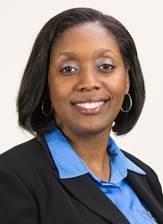 Yolanda R. Richardson
Chief Executive Officer, San Francisco Health Plan
Yolanda R. Richardson serves as the Chief Executive Officer (CEO) of San Francisco Health Plan (SFHP). In this role, she works collaboratively with the SFHP Governing Board to set the strategic vision and provide executive leadership for the #1 Medi-Cal Managed Care Plan in San Francisco. Ms. Richardson cultivates SFHP's strong partnership with Providers, hospitals, and community partners to deliver quality whole-person care to the Medi-Cal members of San Francisco county, and ensures financial stewardship and stability for SFHP's nearly $1.0 Billion operational budget.
Ms. Richardson joined SFHP in April 2022 as Chief Executive Officer. As a cutting-edge health care leader, she brings tremendous vision, operational excellence, and passion to her work. Ms. Richardson previously served as SFHP's Chief Operations Officer from 2008 through 2009, working to improve the Healthy San Francisco program in its first year of operation. She also oversaw the implementation of San Francisco's employer spending requirement, which became the San Francisco City Option program. Subsequently, Healthy San Francisco was recognized by President Obama in February 2009 for its creative and effective methods of delivering health care to the underserved.
Prior to joining SFHP as CEO, Ms. Richardson served as the Secretary of the California Government Operations Agency, appointed by California Governor Gavin Newsom in 2020. As Secretary, she oversaw the Department of General Services, the California Department of Technology, California Department of Human Resources (CalHR), the Franchise Tax Board, the Census Office, the California Victims Compensation Board, the California Department of Tax and Fee Administration, Fi$Cal, CalPERS, CalSTRS, and the Office of Digital Innovation. In this role, she was deployed to assist with government operations crises across multiple agencies, including serving as the Governor's "Vaccine Czar" to accelerate the administration of the state's vaccine supply between January and June 2021.
Ms. Richardson is the winner of many prestigious awards including Public Administrator of the Year (American Society for Public Administration, 2020), was honored as 1 of 5 "Warrior Women Leading the Fight Against COVID-19" (California Women Lead, 2021), was named as one of the 50 Important African-Americans in Infrastructure (Journal of Black Innovation, 2021), and received the Trailblazer Hall of Fame Award (California Black Women's Collective, 2022)