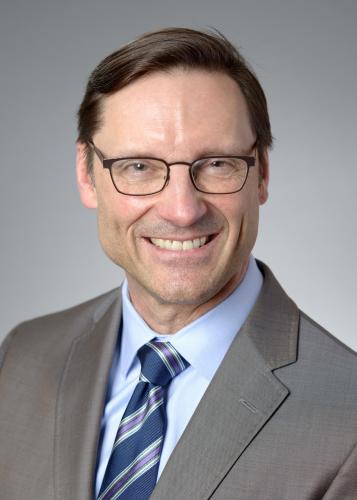 Pat Curran
Chief Executive Officer,
Health Plan of San Mateo
Pat Curran joined Health Plan of San Mateo in July 2016 as the Deputy Chief Executive Officer. He was appointed Interim Chief Executive Officer at the start of 2021 following the retirement of Maya Altman. Prior to joining HPSM, Pat was the Chief Executive Officer of CareOregon, a nonprofit community-based health plan in Portland, Oregon. During his 13 years at CareOregon, he helped develop a Medicare Special Needs Plan, designed new shared learning and payment models for providers, expanded the plan's membership by more than 40% due to the Affordable Care Act, helped form a health plan cooperative for the health insurance exchange, and developed several Coordinated Care Organizations (CCOs throughout the state).
Prior to his time at CareOregon, Pat worked for Mullikin Medical Centers and MedPartners in both Portland and San Bruno, as well as Community Care Network in San Diego. His experience includes forming provider networks, implementing new payment models, regulatory affairs and compliance, health plan operations, and has written several articles for national journals.
Pat received his bachelor's degree from Santa Clara University and his master's degree in Public Health from San Diego State University.