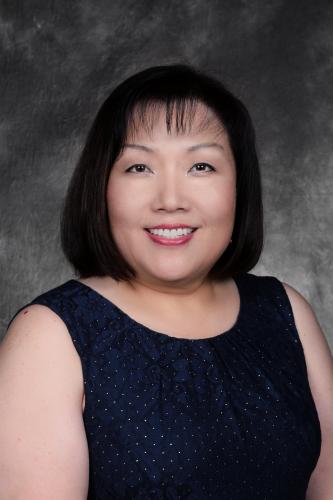 Amy Shin
Chief Executive Officer,
Health Plan of San Joaquin
Amy Shin has 20 years of progressive Medicare, Medicaid and commercial managed care leadership experience, with an emphasis on strategic planning, policy development and program implementation. She has demonstrated leadership, research and analysis, financing, and program implementation and evaluation expertise. At Health Management Associates, she focused on working with clients to expand and grow within new opportunities presented through Health Care Reform, specifically around Health Care Exchange and Dual Eligible Demonstrations.
Amy is an innovator. She came to HMA from On Lok Senior Health Services – the founding Program of All Inclusive Care (PACE) organization – where she served as the chief administrative officer for more than eight years. Amy grew enrollment by 20 percent, launched a web-enabled data warehouse and analytics program to track key performance indicators, implemented an integrated medical and long-term care electronic medical record initiative, developed a new product line – a Medicare Advantage Dual Eligible Special Needs Plan, and implemented Medicare Part D.
As senior vice president of professional services for Pharmaceutical Care Network in Sacramento, Amy increased revenue and decreased attrition year-over-year through new product development that leveraged the company's focus on quality. She formed a new health informatics department to produce metrics and trending data by lines of business.
Capitalizing on her strategic skills, Amy helped develop and launched an insurance product for low-income purchasers for Alameda Alliance for Health – a public Medicaid HMO. She developed new workflows for utilization management and claim processing departments to decrease administrative costs and increase provider and customer satisfaction.
Amy understands marketing and outreach to underserved populations and knows how to optimize information technology to increase quality and operational efficiency.
A licensed pharmacist, Amy earned her PharmD from the University of Southern California and bachelor's degree from the University of California-Berkeley. She also completed a two-year leadership fellowship with the California Health Care Foundation.