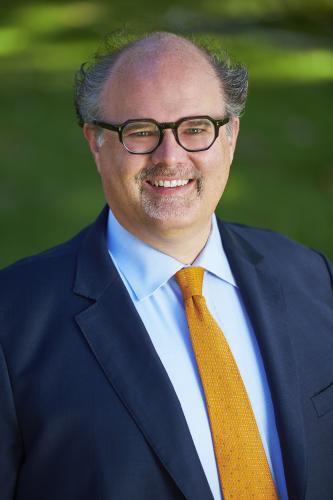 Jarrod McNaughton
Chief Executive Officer, Inland Empire Health Plan
Jarrod B. McNaughton is the Chief Executive Officer of Inland Empire Health Plan (IEHP). In this role, he works collaboratively with the IEHP Governing Board to set the strategic vision and provide executive leadership for one of the 10 largest Medicaid health plans and the largest not-for-profit Medicare-Medicaid Plan in the U.S. He cultivates IEHP's strong partnership with Providers, hospitals and hundreds of community partners to deliver quality whole-person care to more than 1.2 million Members. He ensures financial stewardship and stability for IEHP's more than $5.4 billion operational budget.
A visionary health care leader, Mr. McNaughton joined IEHP in 2018 as Chief Operating Officer. In this role, he was responsible for the operations, claims, provider contracts, enrollment and eligibility, performance improvement and Member services departments, supporting IEHP's organizational directives, advancing IEHP's LEAN transformation, and ensuring IEHP's mission to deliver quality service to our Members and Providers effectively and efficiently.
Prior to IEHP, Mr. McNaughton served in several roles of increasing responsibility in hospitals and large hospital systems. For nearly 20 years, he has led multi-tiered operational strategies and innovation that consistently generated superior results. He has a well-established reputation for building dynamic teams, developing leaders and fostering key relationships in the community. His ability to remove obstacles and empower everyone, from frontline Team Members to Physicians, will help support IEHP's position of strength in the ever-changing health care environment.
Mr. McNaughton's roles as President of Kettering Medical Center and Executive Vice President of Kettering Health Network demonstrated his strategic business acumen, empathy and visionary leadership. He developed a coordinated and detailed strategy for the entire network and spearheaded many forward-looking changes in services and delivery of care to patients at those facilities. The Kettering Health Network in Southwest Ohio includes eight hospitals, nine emergency departments, many outpatient clinics and over 11,000 employees.
Prior to his role at Kettering Medical Center, Mr. McNaughton was Vice President at San Joaquin Community Hospital. Among his many achievements there, he developed and implemented a new mission and service department that helped increase patient satisfaction scores from the 40th percentile to the 85th percentile in less than a year.
Mr. McNaughton's strong commitment to the community fits well with IEHP's mission and company culture. He is an Assistant Clinical Professor at Loma Linda University and a board member for several educational and non-profit agencies. A volunteer with Global Medical Missions, an international aid organization, he has led short-term mission teams to Kenya, Malawi, Nigeria, India, Nepal, Honduras and Mexico. Away from work, he enjoys singing, musical theater and flying single-engine planes.
Mr. McNaughton pursued an undergraduate degree from Pacific Union College where he earned a bachelor's degree. He earned his master's degree in Business Administration from the University of La Verne, Graduate School of Business. In addition, he is a Fellow of the American College of Healthcare Executives.