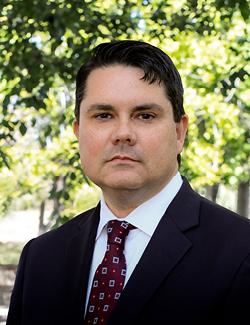 Matthew E. Woodruff
Chief Executive Officer,
Alameda Alliance for Health
Matthew Woodruff is the Chief Executive Officer (CEO) at the Alliance. As CEO, Mr. Woodruff oversees the entire operation of the health plan and ensures that all Alliance members receive timely access to quality health care and the highest levels of customer service.
Mr. Woodruff previously served as the Chief Operations Officer (COO) for the past eight (8) years and was responsible for all Alliance ongoing operations, providing oversight to Claims, Communications & Outreach, Contracting, Credentialing, Data Validation, Facilities, Member Services, and Provider Services. As COO, Matt reorganized his internal departments and create promotional opportunities for his teams and departments. He has also worked to update and improve the facilities and overall physical workplace environment.
Matt's experience as a leader in health care has garnered him recognition as a Distinguished Service Awardee from the Department of Health and Human Services. He also serves as the Chair of the Membership and Registration Committee for his son's local Boy Scouts chapter. Matt lives in the East Bay Area, California with his wife, Maria, and their two children. When he is not working he enjoys jogging, reading, and spending time with his family.
Matthew attended St. Mary's College in Moraga, California and earned degrees in psychology, and religious studies.